Georgia Persky, RN, BSN, MBA, Ph.D., Nursing Consultant, Expert Witness
Georgia Persky Consulting provides consulting services in the areas of interim nursing administration, nursing and healthcare facility consulting, and expert witnessing.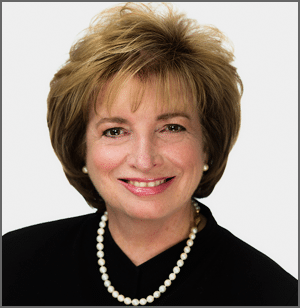 Georgia Persky, RN, BSN, MBA, PhD
Dr. Georgia Persky, principal, is a nurse with over 40 years of clinical nursing experience including 25 years of executive nursing leadership. Dr. Persky provides interim management and healthcare consulting for hospital facilities in a variety of clinical areas, including:
•  Quality management and Patient Satisfaction Improvements
•  Hospital Accreditation and Regulatory survey preparation
•  Hospital and Nursing Administration Assessment and Strategic Planning
•  Nursing Standards of Care Assessment and Revision
•  Risk Management and Patient Safety
•  Nursing Educational Program Assessment and Improvement
Healthcare Experience
For over 25 years, Dr. Persky served as the Vice-President of Nursing and Patient Care Services in four different acute care hospitals, and functioned as a leader, educator and clinical mentor for the organizations she has served. In addition, she has 15 years of surgical and perioperative experience in staff and management positions in community and academic hospitals and ambulatory surgery centers. She is proficient in a broad range of clinical standards of care as well as in modern care processes and systems that impact patient care.
Expert Witness
Dr. Persky is a Certified Legal Nurse Consultant and an experienced expert witness. Dr. Persky provides forensic litigation consulting and expert witness services for both plaintiff and defense matters, in the following areas:
Quality and Risk Management
Clinical Bedside Nursing
Hospital and Nursing Administration
Nursing Standards of Care
Hospital Staffing
Hospital Accreditation and Regulatory Requirements
Hospital Policy and Procedure
HIPPA
Electronic Healthcare
Medication Safety
Fall and Pressure Ulcer Prevention
Medical Device Safety
Education, Credentials, Affiliations
PhD, Research, Columbia University, New York, NY  2010
MBA, Management, Fairleigh Dickinson University, Madison, NJ 1986
BSN, Nursing, Hunter College, New York, NY 1983
Certification, Nursing Administration, Advanced 2004, 2009, 2014, 2020
Certification, Legal Nurse Consulting 2014, 2018
License, RN New York, New Jersey, Connecticut, Pennsylvania, and Massachusetts
Member, American Nurses Association